Fall Sprints 2019
In a matter of hours, teams of undergraduate students from diverse educational backgrounds collaborated with faculty and industry mentors to engineer solutions to authentic problems faced by STEM industry and research. Students ideated closely with their mentors to help bring fresh perspectives to existing challenges, received critical feedback, and even pitched their final ideas at the end of the Sprint. We are extremely pleased with the outcomes of the Sprint and would like to thank both the students and mentors for making it such a memorable experience. Please read about the different topics below.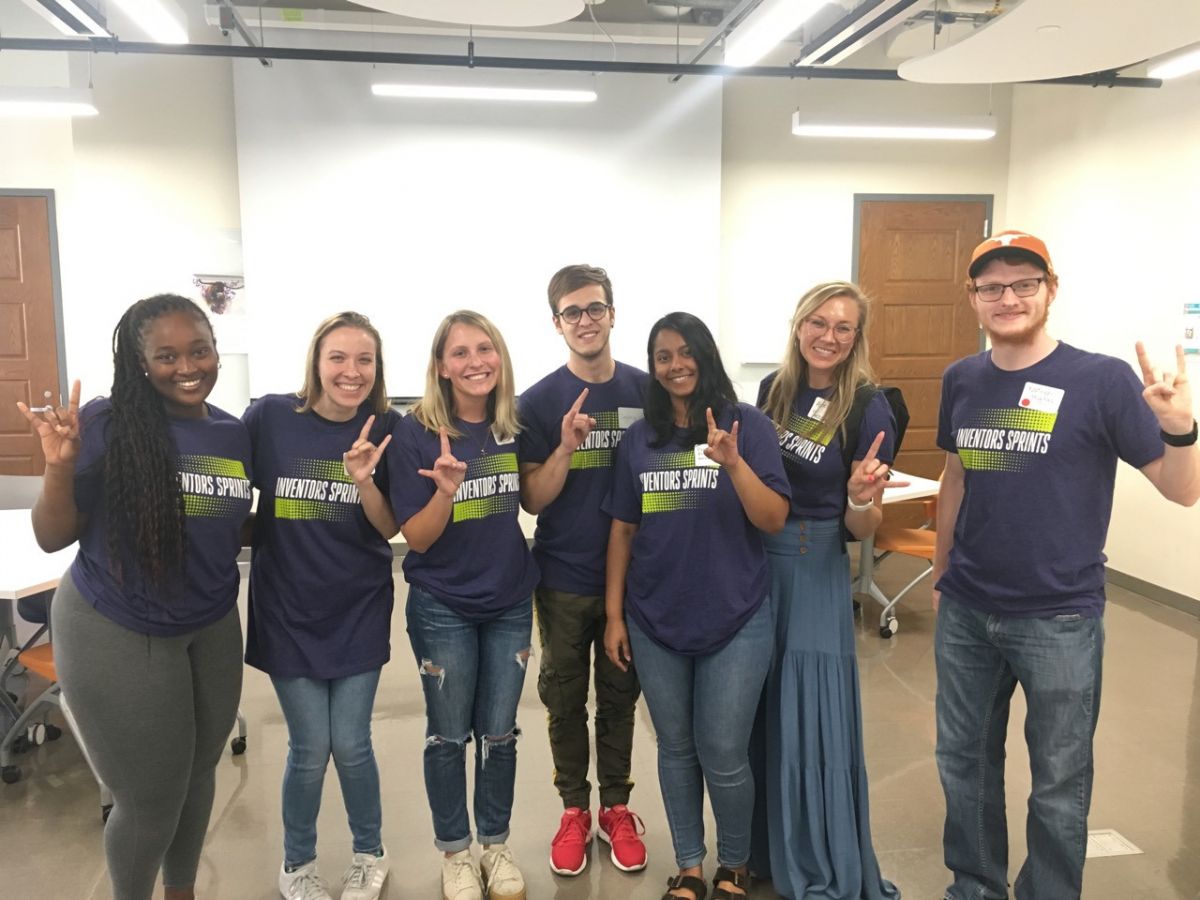 Challenges in Cybersecurity with Trend Micro
Local cybersecurity company, Trend Micro, offered student teams fast-paced security challenges. Interdisciplinary teams raced the clock to understand potential breaches in security. One student noted that by the end of the day it was as though they "took a mini course in software security." Students then took to the sidewalks of campus to interview people about their cybersecurity concerns. Students developed a new awareness of how consumers view their own digital security and the potential vulnerabilities. Thanks, Trend Micro, for the amazing learning experience!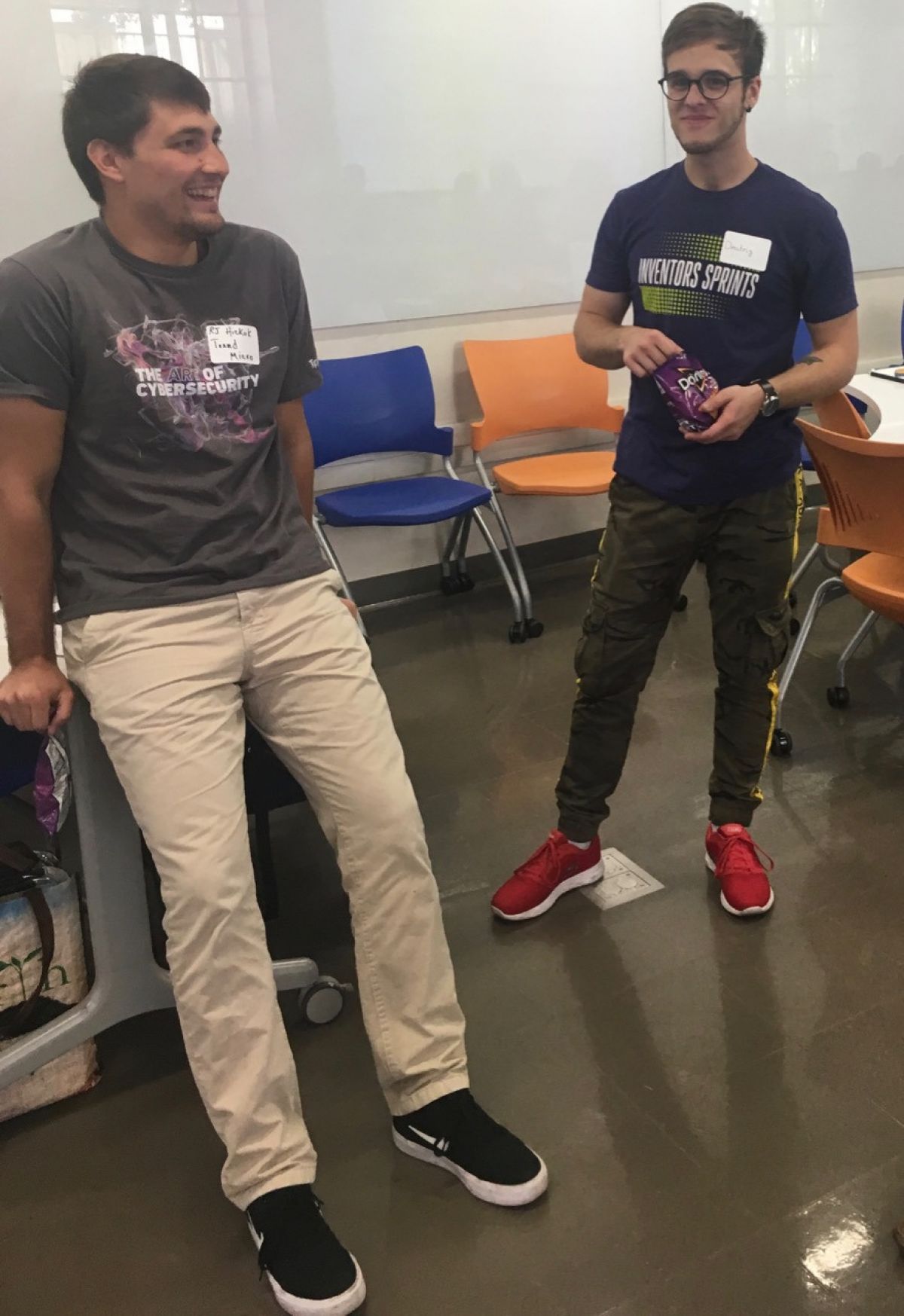 Military Innovation with Hacking for Defense and 75th Innovation Command
Department of Defense representatives from Hacking for Defense and 75th Innovation Command brought authentic innovation problems to student teams. Topics included biosensors for water filtration, air force student tracking technology, and drone systems for aircraft repair. Student teams brainstormed solutions, sketched out prototypes, received feedback from DoD members, and presented next steps all while networking with military innovators. Thanks, Hacking for Defense and 75th Innovation Command, for the unique problem statements!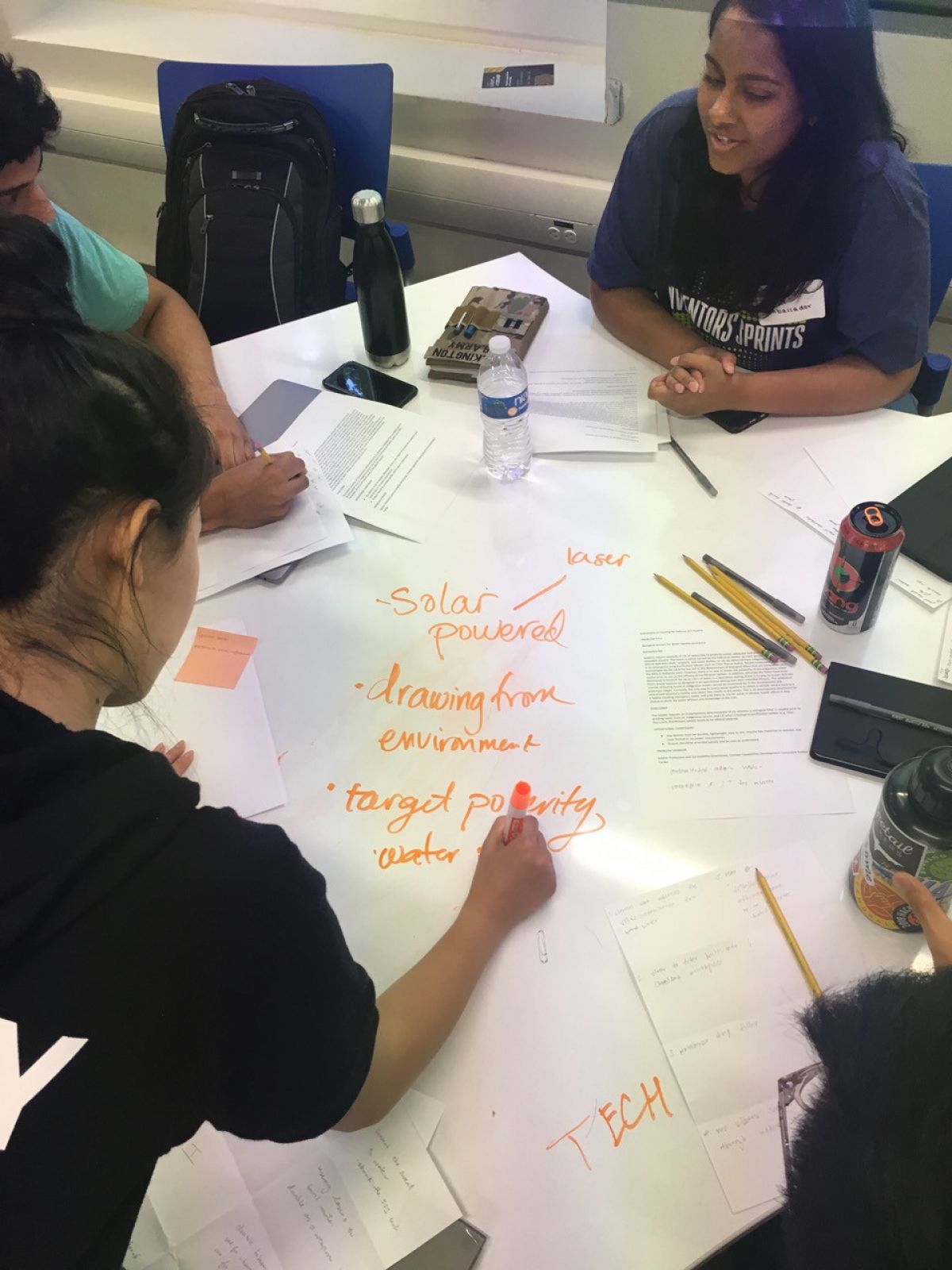 Biosecurity in Science & Policy with Dr. Alan Kessler (UT's Resident Intelligence Officer)
Dr. Alan Kessler, UT's Resident Intelligence Officer, ran a mock emerging public health crisis scenario. Students applied knowledge of health science and biology and a new policy perspective in order to respond quickly and appropriately to the unfolding pandemic. Students determined how government and health agencies need to respond in the face of disease progress and briefed us on national and foreign policy action by the end of the day. Thanks to Dr. Kessler for the new policy take on science challenges!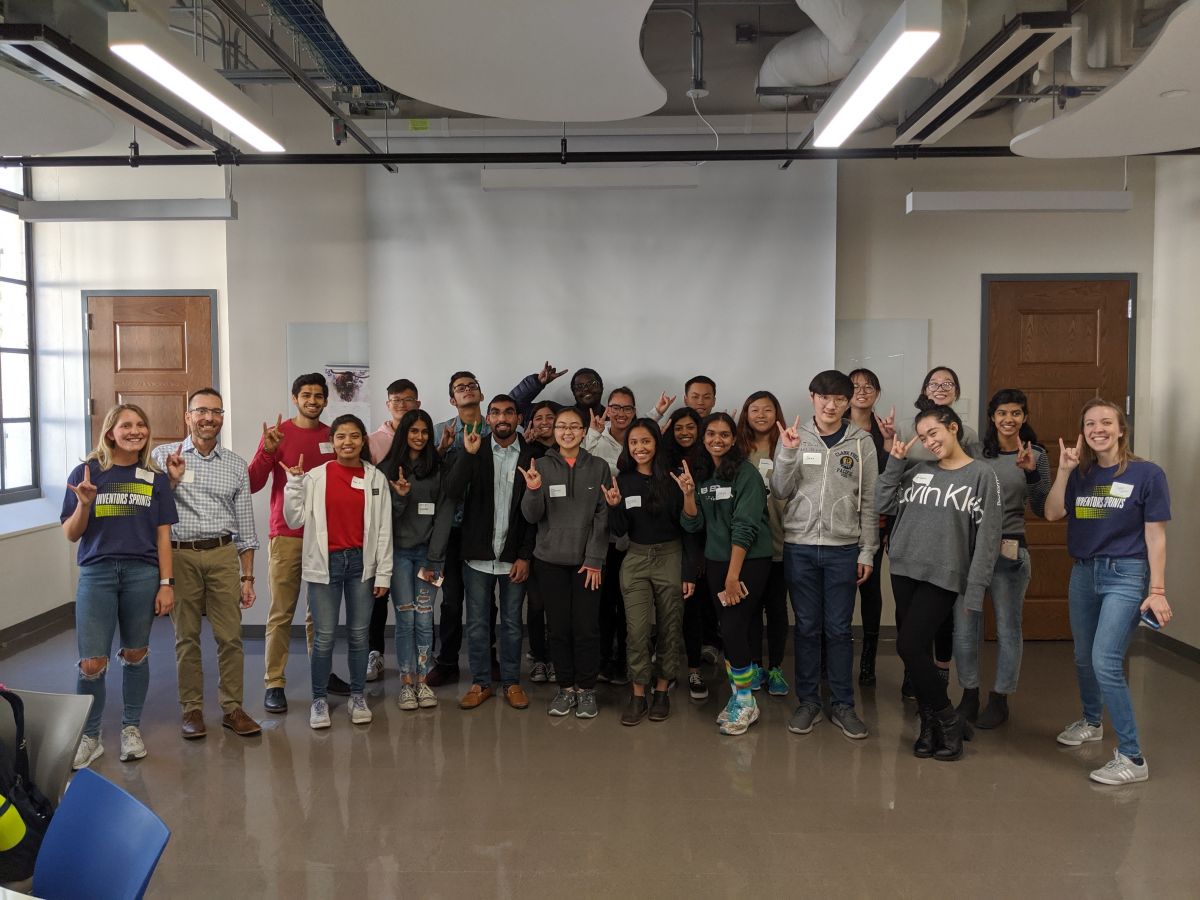 Identifying Building Damage with Drone Thermal Imaging with UT Facilities
Markus Hogue, Program Coordinator in Irrigation and Water Conservation for UT Facilities, brought his thermal imaging drone to capture fresh building data on campus. Students processed thermal imaging data to determine better ways to identify and analyze building damage. Students presented new approaches to more efficient and accurate thermal imaging with potential applications in building damage identification and in search and rescue. Thank you, Markus, for sharing your awesome drone technology with us!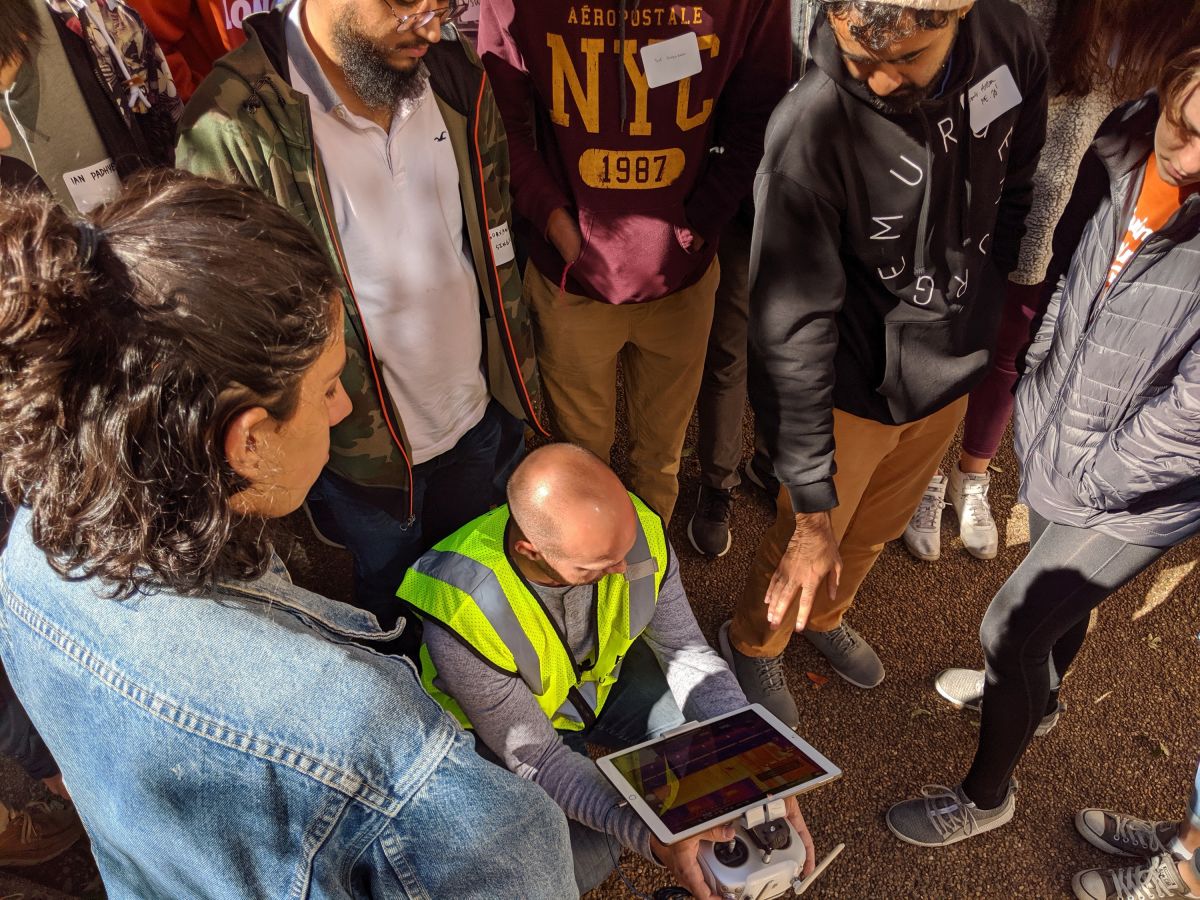 Deep Space Object Selection for the James Webb Telescope with Dr. Steve Finkelstein (UT Astronomy)
Dr. Steve Finkelstein and key members of his research lab, Dr. Micaela Bagely, Adam McCaron, and Delaney White, provided an opportunity for students to engage in citizen science through the identification the universe's most distant galaxies. Students processed hundreds of images and their work directly contributed to Dr. Finkelstein's research. When the James Webb Telescope goes live, Dr. Finkelstein and his team will focus on the most interesting galaxies in part due to the work of these Sprint student teams. Thank you, Dr. Finkelstein et al. for the opportunity to contribute to your astronomy research!