Post-practicum, students can continue to pursue their innovative projects through the formation of "iTeams" ("inventor teams") of students who independently drive and structure advanced R&D projects. In Spring 2020 we had a number of ongoing projects from 2019 as well as a few teams who pivoted their work into COVID-related research and design efforts. Read on for brief project descriptions!
Throw-A-Weigh
This team of women entrepreneurs developed a system for reducing retail food waste in grocery stores in response to a challenge posed by the company Smarter Sorting in the Fall 2019 Food & Health Innovation Practicum with Professor Marissa Epstein.
Pitch Video Here!
"In collaboration with our sponsor company, Smarter Sorting, our team of 5 was challenged with designing a solution to reduce food waste at the grocery retail level. With a surface level understanding of the grocery retail industry, we began our deep dive into the world of grocers. One of the greatest lessons we learned as a team was that most, if not all, of our learning would happen outside of the classroom. We interviewed over 40 people from on-the-floor employees to directors of sustainability programs and gained valuable insights. Conducting customer interviews had interesting challenges of its own. Employees of grocery stores were far more open to speaking with us, since it's part of their job to have friendly interactions. They would happily share the glamorous parts of what the company has done for food waste. However, getting down to the gritty details was tougher, as some were less keen to share due to corporate policy. Working with grocery stores' schedules was difficult too, often leading us to schedule interviews or prototype testing early in the morning before rushing off to class. We identified our customer as the produce manager and his needs. Through our interviews, we realized that despite grocery stores' best practices, food waste is still being generated. The problem here was that produce managers don't know the details of the food being thrown out - the what, where, and why.
We went through brainstorming sessions, with the ambitious goal of each team member coming up with 100 ideas each. After choosing our top three ideas, we rapidly prototyped them - simulating a different way of stacking produce, building a "marketplace" on campus, and collecting data on Sprouts' compost at 7 am. After iterating and modifying, our final solution is a data capturing system called the Throw-A-Weigh designed to fill the knowledge gap. It includes a customizable hardware component that captures produce information via photo recognition, ethylene sensors, and a scale. The Throw-A-Weigh then uses its software component to expand the data set with attributes and analyze it for trends. From there, data reports are generated for produce managers to understand their waste on a more granular level and provide specific action items.
Our solution is adaptable and provides accurate data without adding physical burden or time. By providing grocery retailers with the information they have been looking for, we can empower them to make data-driven decisions to increase their sales and most importantly decrease their food waste. There were many setbacks along the road, but having a cohesive group of multi-talented individuals who love a challenge made it so much fun. Although our work this semester came to an unexpected halt, Throw-A-Weigh is still pushing forward. Progress, though it may be small, is still progress." - Team Throw-A-Weigh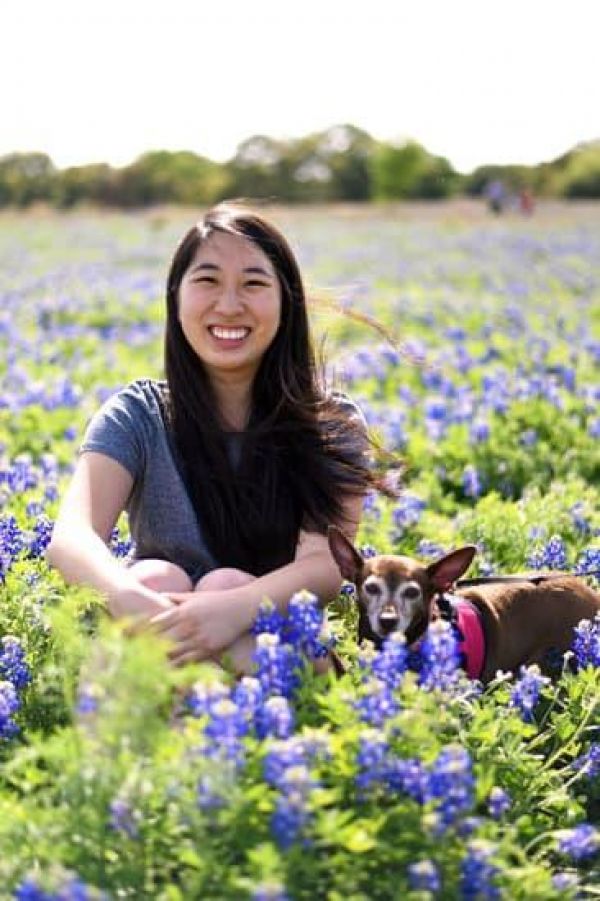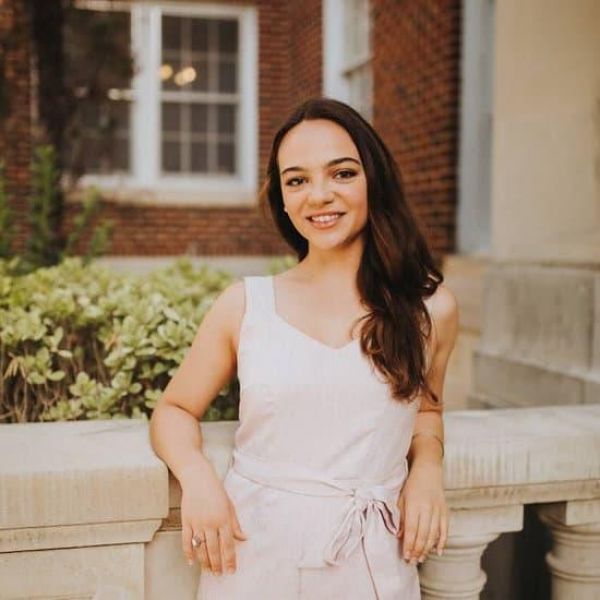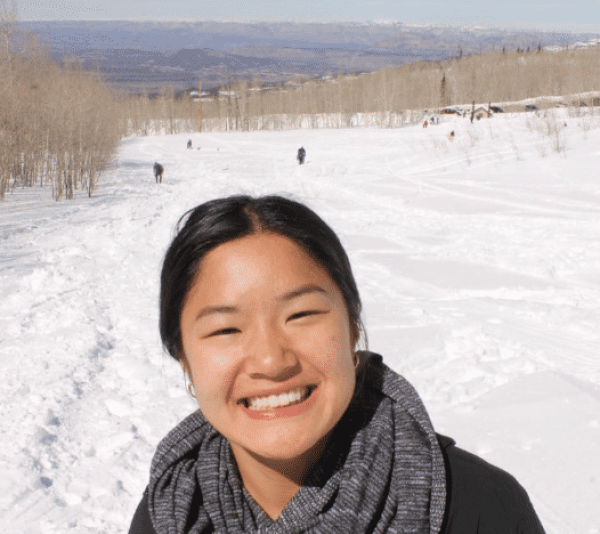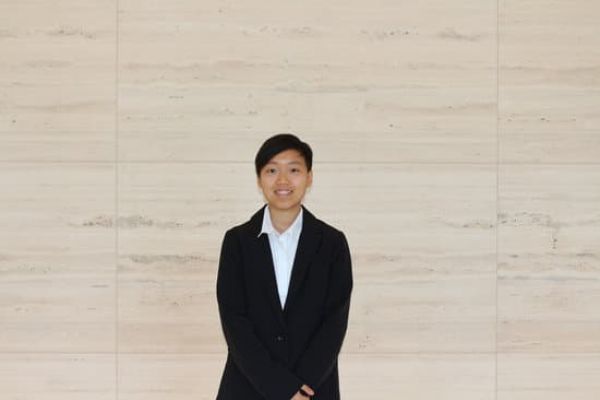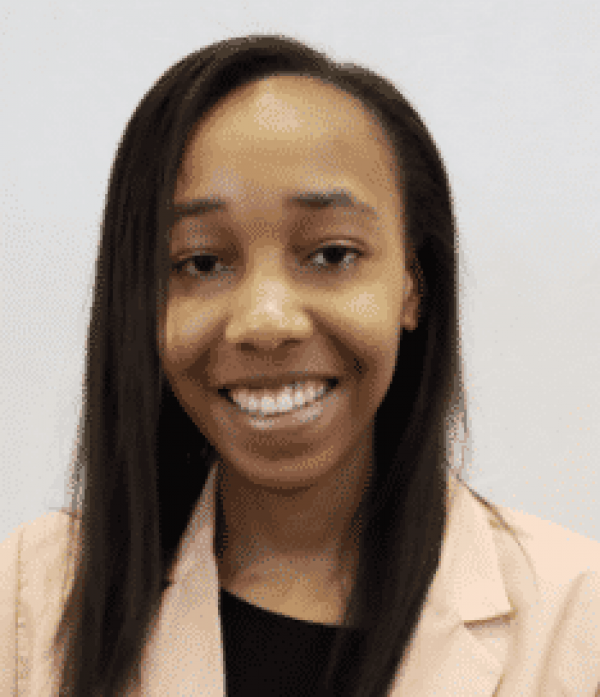 Team Out for Blood + Team COVIDXD-2020
This team of women entrepreneurs enhanced a rapid blood testing kit for field use coming from a Spring 2019 Hacking for Defense Practicum course taught by Dr. Bryan Davies. Some members of the team continued developing the original technology while others pivoted the technology for COVID-19 antibody testing use.
"Twenty-five percent of combat deaths in the military are preventable, and Ninety-percent of those deaths are due to hemorrhage. The current solution to this problem is administering low-titer (i.e. <1:256 blood antibody titer level), type-O whole blood at the point of injury to reduce the risk of morbidity and mortality. While efficient, the process of obtaining this blood is time-consuming, and its shelf life is short. The Out for Blood team is working towards creating a 'dip-stick' test that semi-quantifies the concentration of Anti-A (AnA) and Anti-B (AnB) antibodies in a given sample of O+ blood. This is important because O+ is the most common blood type and can function as a universal donor if the concentration of antibodies in the blood sample is low. This dip-stick test would allow low-cost, rapid antibody titer testing to be conducted in remote combat regions with limited access to technology, as well as diagnostic labs in hospitals." - Team Out for Blood (Zaina Bathily & Alyssa Cruz)
"Our project with Out for Blood took an interesting pivot from bringing on New member Catherina Okoro and Jessica Selim rejoining the group after a semester, to find an elegant solution to the current COVID testing conundrum. Our test is designed to determine active infection with the virus that causes COVID-19; as well as designs to determine the presence of antibodies and assess immunity. We are in the process of perfecting the capture and detection method for the antibody testing component of the device but would like to also find a way to give options for the collection of throat and nasopharyngeal swabs that won't interfere with the twist DX strip results. It is critically important for a country that hopes to re-open its economy and get people back to work to implement massive amounts of testing. This assures a certified non-infectious healthcare workforce for all patients who need care, identifies who should be quarantined or hospitalized, and who should be free to resume normal activities.
Our first major obstacle with such a novel pathogen like COVID-19 is having access to the viral nucleic acids available to test if the assay is working. With the use of Microfluidics, the amount of reagents used are limited to a microscale. Our goal is to begin to develop partnerships that would allow The University to test and deploy the devices. With the change of focus to an immediately relevant topic the magnitude of the response efforts should not be taken casually, and we are currently receiving offers for Project Sponsors, Expert Mentors, and stakeholders in helping to fast track our solution to the proposed inefficient testing process'. Mentorship from Experts in infectious disease, microbiology, and integrative healthcare to help determine what reagents for the serial dilutions, and what ratios are necessary to dilute for accurate enzymatic interactions and readings of genomic targets. "With all the unknowns of this new coronavirus strain, third party IVD controls with the right genomic targets are more critical than ever," said Marylou Gibson, Microbiologics' Chief Virologist. With the emergence and availability of recently launched molecular assays and RNA controls for SARS-CoV-2, customization of the device to ensure accurate results, minimal expense of reagents, fast and relative ease for incorporation into our already existing prototype has proven feasible. Furthermore, we were planning on visiting a lab in San Antonio, who kindly offered to take us through the day and show us how they do the Titer test, which we can hopefully still do after this pandemic.
We have an advantage due to the vast amount of resources The University of Texas at Austin enables through vital partnerships, in addition to providing support for commercialization and entrepreneurship. Designing a device that is consistent with current regulations and can better prepare the healthcare industry in tackling the disease is a very ambitious goal but a goal, nonetheless. We plan to continue on this research journey this summer by focusing on remote/ virtual research and design that can bring value to our innovation. Assay design is a series of choices, based on science and, in the current situation, constrained by ever-evolving federal regulatory guidance. Our ultimate goal is to build globally innovative technologies, build local and international partnerships, and become leaders in the renewed level of interest around the health tech industry in Austin." - Team Out for Blood turned COVIDXD-2020 (Jessica Selim & Catherina Okoro)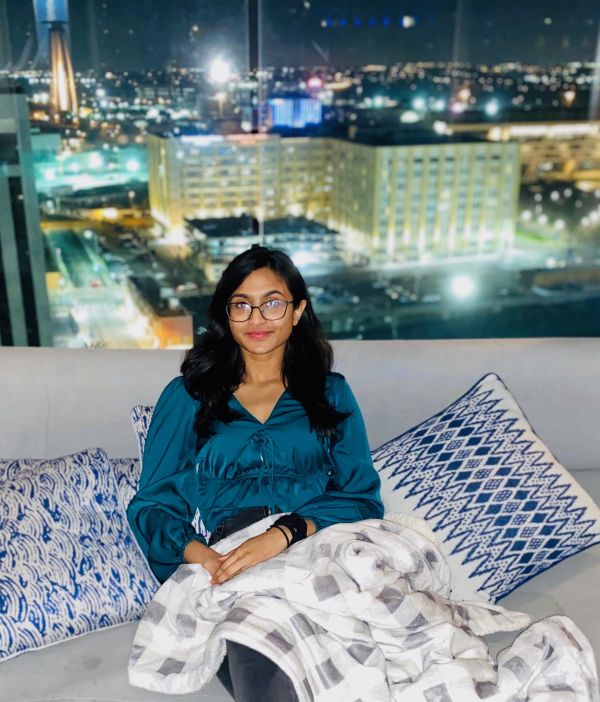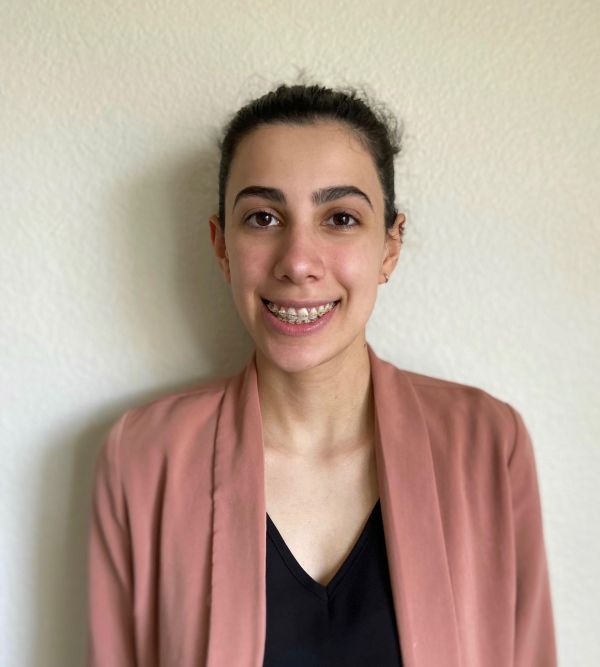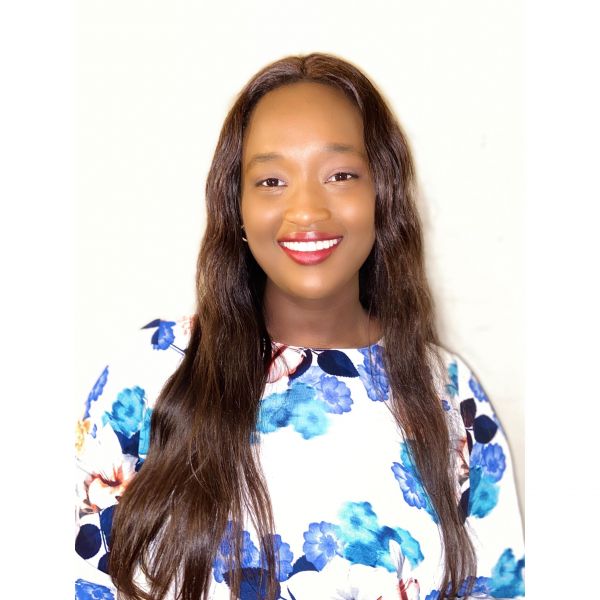 Team After Party Safety + Safety Mask Self-Test System

Nook pivoted his project focusing on improving awareness and safety around alcohol use to a system for self-testing your face masks.
"After being graced with my first 911 call as a certified nursing assistant, I jumped into EMT school, graduating from the academy before I graduated high school much to the chagrin of my high school GPA. Going into college, I remember my first few nights out. As the door of my dorm closed, something clicked: the locking mechanism of the door preventing my dormmates from breaking into my room to drunkenly rub shaving cream on my mirror, and the realization that drinking culture is quite dangerous. So I set out to make a kit to give college students a tool to manage alcohol-related emergencies. Using my knowledge of emergency medicine, I created a pocket-sized kit that included test strips to make sure drinks were safe, alongside an educational booklet on what to do in case of an emergency. I have since tested my own kit by going to parties and providing first aid to those who might need it at these events as well as distribute these kits to test groups in hopes that they will provide some measure of safety to students.
But of course, a certain virus got in the way, and I took a hard pivot. Again tapping into my experience as an EMT, I took a look at what made masks effective, and, in a manic state after an OChem final, sewed my own mask out of things I found at home. Using an old microbiology lab setup I had built during high school, a cheap bottle of Old Spice deodorant spray, and a lot of coughing, I deduced that masks should contain three layers: at least one polypropylene filter layer, and tightly woven cotton weave to keep pesky aerosols out of your lungs. Do your duty kids. Stay home, and wear a mask when you go outside. Link to example video.

This program is a once in a lifetime opportunity if you have an idea you think is out of reach. Even if you come across an issue you feel is impossible to solve, you'll have plenty of resources to tap into to get there (even a philosophy major if you think your project has ethical implications). Give it a shot. I promise you'll learn a thing or two." - Nook Pham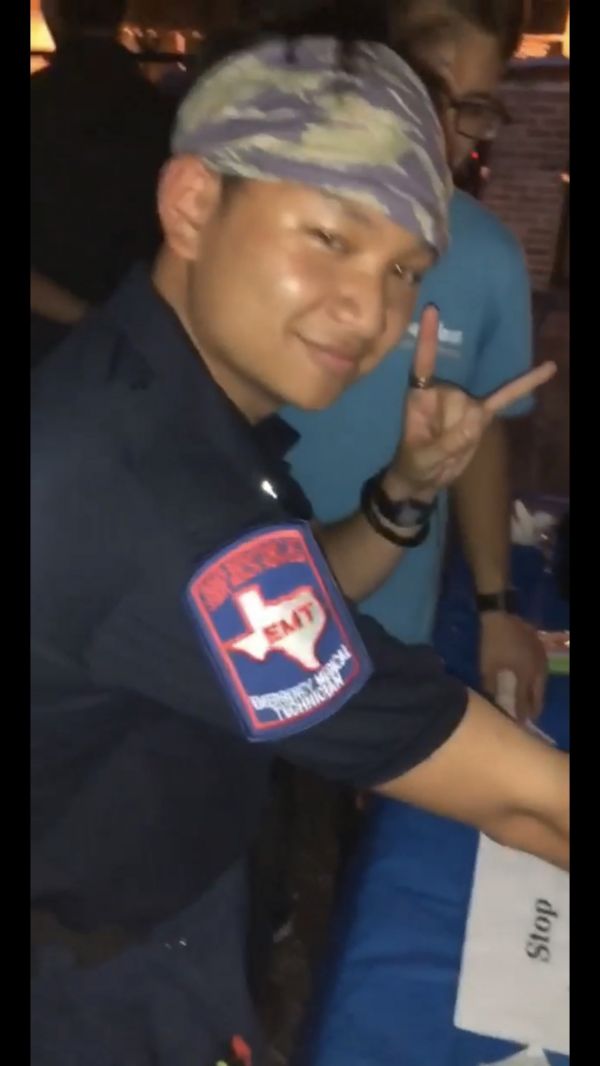 AGNOS Box

This Spring, the AGNOS box existing team member, Mbolle Ekane partnered with a new team member, John Luetzelschwab, to improve the physical design and variety of testing capabilities possible through this affordable, flexible diagnostic tool. The AGNOS is an affordable, field-ready kit which provides onsite diagnostic testing of infectious diseases to low-resource areas through loop-mediated isothermal amplification (LAMP) to amplify disease DNA. Thanks to the founding work done by Hayley Zorkic and Simren Lakhotia.

Diagnostic Ability Progress: Previously, this kit has been used to identify Rocky Mountain Spotted Fever. This Spring, Mbolle performed background research and met with infectious disease experts to determine a different infectious disease could be easily detected by AGNOS. She selected Dengue Fever as the next disease. "In areas plagued with Dengue, the current method for diagnosis is to perform viral RT-PCR assay, which poses a problem for low resource areas: PCR assay are expensive test, require the analysis of trained clinicians to collect samples and interpret results, most tests are only available in public labs.
Creating a dengue assay that can be accessible in low resource areas is be best way to increase diagnosis time, overall testing, and early detection for quicker treatment: Low cost assay, compatible with AGNOS box, detection time cut down to 2 hours, need for added heat may not be required.

Next Steps: 1) Design probes to amplify the virus DNA/RNA 2) Replicate Dengue experiment with pH LAMP 3) Implement designed probes to test OSD strands and amplification 4) Research and tests experiments to run assay with heat, low heat, and finally low heat."

Physical Design Engineering Progress: "After the groundwork of multiple sensors had been accomplished, further meetings with others in the team revealed a more urgent need of having a reliable and adjustable heater within the project box. Due to the unfortunate closure of the university's lab resources this new heating prototype hasn't had an enclosure manufactured, but the addition of a budget 16X2 I2C LCD screen, buttons for controlling heating/cooling and detection options, and updated software has been implemented. Currently the device supports variable length temperatures and heating times, with a recent addition of basic data output for the sample's results to begin accommodating the recent request for remote data transfer. Link to heating element video. "
- Quotes are from the Members of the AGNOS Team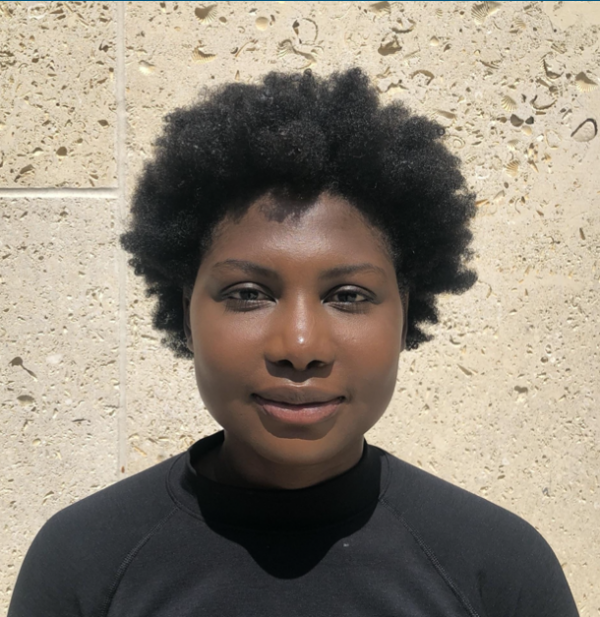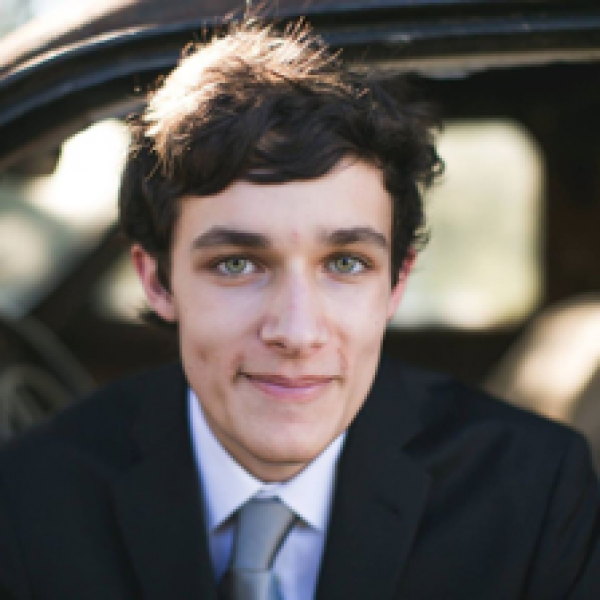 BioProspecting PAM & Plastics Team
The BioProspecting iTeam has spent the past year building off of outcomes of the BioProspecting FRI Research Stream in order to develop microbes strains and enhance biochemical processes which degrade undesirable substances. The Spring BioP iTeam included Jazzalyn Zou, Sanjna Bhatia, Nickolas Gibson, Amy Marshall, Emily Samson, Hannah Cole, Saketh Amasa, Rahul Venna, and Satya Chintapalli.
Specifically, this large team is comprised of two arms: 1) A group looking at how to degrade polystyrene and polyethylene which are two common plastic materials used in consumer and commercial products. 2) A group looking at how to degrade polyacrylamide (PAM) which is a flocculant in oil wells that produces toxic byproducts. This Spring, despite the major changes to in-person research opportunities, this team made significant advances in the identification of promising microbe strains and the specification of degradation process conditions. They considered how to ensure that the degradation would occur at reasonable temperatures with repeatable quality of maximum degradation such that these microbes and their degradation protocols could be utilized easily by other labs and even individual users. Additionally, the team considered how these helpful microbe systems could be packaged into potential consumer-ready bioremediation applications such as more effective composting systems and commercial plastic bag degradation kits. Several members of the BioP iTeam will continue to develop their research in Summer 2020.